Sponsors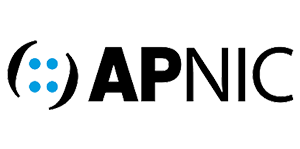 btNOG-9 sponsors Information
There are many ways you can help and support us. The standard means is by contributing a fixed amount of money that will be used to support the logistics and infrastructure for the conference in addition to supporting some national & international speakers. Other ways of supporting us are by contributing computing and network equipment required to provide access to the venue, providing Internet access at the venue, reception dinners for the speakers, business dinners for invitees and so on.
Unlike in the past 2 events that we had to conduct online due to pandemic, btNOG9, will mark the return of the physical event and is tentatively scheduled at Bumthang, Bhutan. Your sponsorship will provide a unique opportunity to celebrate the return of Bhutan's physical NOG.
The standard sponsorship rates are given below. The last date for receiving the intent of sponsorship for btNOG9 is 25th September 2022.
btNOG9: Bumthang, Bhutan – 10th October to 14th October 2022

Key Points about btNOG9
btNOG9 is tentatively being hosted in Bumthang, Bhutan. This is the only annual major Internet & networking technologies event in Bhutan.
btNOG9 will mark the return of the Physical btNOG in Bhutan.
btNOG9 will start with a one-day conference on 10th October 2022.
btNOG9 will host 3 parallel hands-on technical training/workshops on Network Essentials, Linux System Administration, and Information/Network Security over 4-days from 11th Oct 2022 to 14th Oct 2022.
btNOG9 Tentative Program Schedule
CONFERENCE: 10th October 2022.
WORKSHOP: 11th October – 14th October 2022.
Track 1: Network Essentials
Track 2: Linux Administration
Track 3: Security
Opening Social Dinner: 10th October 2022.
Closing Social Dinner: 14th October 2022.